Commencement for class of 2019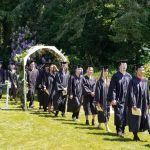 The NPA Commencement for the class of 2019 was held at The Bazemore Residence in Trinidad on June 1, 2019.
---
The Cotillion Ball
Each spring all NPA students participate in a cotillion class, which provides instruction in manners, etiquette, and formal dancing. The final exam for the course is the Cotillion Ball. Students must attend as individuals rather than as couples, the goal of the evening being to work together to ensure that the evening is enjoyable for all involved.
---
1/2 Price Book Sale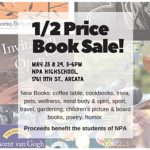 May 23-24 from 3pm to 6pm
NPA High School
---
Gourmet Fundraiser
School Lunch and NPA Kitchen Remodel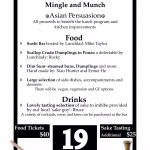 Mingle and munch…with an Asian persuasion!  Sushi bar hosted by Lunchlad Mike Taylor, Dim sum dumplings handmade by Xioui Hunter, scallop crudo dumplings in ponzu, created by Lunchlady Rocky, side dishes and accompaniments. Lovely tasting selection of sake to imbibe provided by our local 'sake guy' Bruce.
---
NPA Young Actors' Guild Presents
Shattering Silence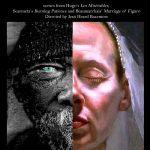 Bayside Community Hall
2297 Jacoby Creek Rd
May 15-17 at 7pm
May 16 matinee  at 10am
Inspired by the students' energy in questioning the silences that contribute to injustice. Performed by the NPA Young Actors Guild, Freshman/Sophomore Cast. Directed by Jean Heard Bazemore.
---
Musical theater elective: Broadway showcase!!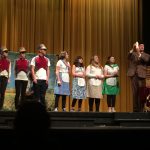 At NPA High School Sanctuary
May 9, 6:30pm
Join the musical theater elective for an evening featuring Broadway's greatest songs from Gershwin to selections from modern day musicals. All
proceeds for this event go to funding the musical theater. Tickets are $8 general and $5 for students.
---

NPA Student Amaya Nominated State Finalist at Humboldt County Science Fair,
Travels to L.A.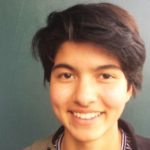 Congratulations to NPA Junior Amaya Bechler for being nominated State Finalist at the Humboldt County Fair. Amaya was one of 18 students selected out of over 300. She won first place in her category, Life Sciences.
Her project is titled "How does Spartina Densiflora affect Bird Use of Salt Marsh?" An avid birder for the last several years and a self-driven student, Amaya was empowered to "figure out the project by myself." "Birds are so accessible," she points out.  Her research done at the Arcata Marsh and other marshes reveals a sobering statistic: unrestored marshes (where invasive grass has not been removed) see 80% less birds than restored marshes.
Amaya also received awards from the California Association of Professional Scientists and the Redwood Audubon Society. She will represent Humboldt County at the State fair in Los Angeles in early May.
The 36th Annual Humboldt County Doris Niles Science Fair was held March 18-22 at Humboldt State University (HSU). Projects covered a variety of categories including Life Science – Animals, Life Science – Botany, Earth/Space Science, Math/Engineering/Inventions, and Physical Science.
HCOE Superintendent Chris  Hartley notes that "the Science Fair is not only a terrific opportunity to put the 'scientific process' to work but truly develops skills like time management, organization, problem solving, the power of creativity, being an independent learner and developing communication skills."
The Humboldt County Office of Education, Rotary Club of Eureka, and Humboldt State University are major sponsors of the Humboldt County Science Fair and local businesses, organizations, and individuals help provide funding to students for travel to the State Science Fair. The County Science Fair also involves 120 volunteer judges who evaluate the projects, interview students, and assign awards.
---

Acacia, NPA Sophomore, Wins Humboldt County Poetry Out Loud, travels to Sacramento.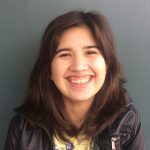 Northcoast Preparatory Academy (NPA) is proud to announce that Sophomore student Acacia Castillo won the Humboldt County Poetry Out Loud contest. On March 10, traveled to Sacramento for the State Finals. She performed her last poem on the floor of the California Senate Chamber at the State Capitol Building, with state senator Mike McGuire and other representatives watching in admiration
Poetry Out Loud awakens in high school students the confidence to make themselves heard through the use of art, a most powerful tool. "I believe poetry out loud is important as an outlet for students to find their voice and as a tool to help students find meaning and personal connection in poetry they might have never found before. It is an avenue for uplifting youth voices in an otherwise adult-dominated art form and giving students an introduction into the hope and support that is created in poetry communities across the country," says Dylan Collins, Humboldt County Poetry Out Loud Poet Coach.
"I like being on stage and going out there," explains winner Acacia Castillo. "I was nervous, but it's good to overcome stage fright, and I was very motivated because I feel strongly about poetry."
NPA has participated in Poetry Out Loud for years. For Arny King, NPA History Instructor, it's all about "the intersection between poetry and performance that is uniquely suited to NPA's strengths in writing and the performing arts." There is also long term benefit, as King points out: "The skills acquired from Poetry Out Loud contests pay dividends in college, the work force, and beyond."
NPA is proud of Acacia worked hard to represent NPA and Humboldt County.
Poetry Out Loud is an initiative of the National Endowment for the Arts, administered statewide by the California Arts Council.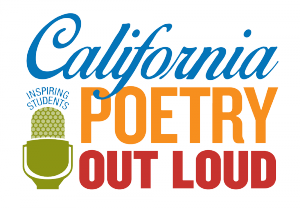 ---

Freshman Alex named
Humboldt County Youth of the Year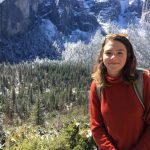 Congratulations to NPA Freshman Alex Riggs, named Humboldt County Youth of the Year by the Boys and Girls Club of the Redwoods.  Alex will represent Humboldt County at the Twitter Headquarters in San Francisco on March 7 for the Regional Finals.
Youth of the Year is a leadership program developed by Boys & Girls Club of America to "foster a new generation of leaders, fully prepared to live and lead in a diverse, global and integrated world economy."
Alex Riggs is deeply committed to restorative justice and is a leader in the Boys & Girls Club Humboldt County Teen Court program. "My vision for America's youth is more Teen Courts and the application of restorative justice in a broader fashion," she explains. "Restorative justice in its simplest form is a type of justice that aims to help reconstruct the offenders' bonds with the community and/or victim(s) — an essential step towards a happy and free life. Restorative justice is very important for people of all ages but it is key for juveniles, as teenagers are still growing."
NPA is proud that Alex will represent Humboldt County at the upcoming Youth of the Year Regional Finals in San Francisco on March 7.
---

Freshman Zoe Wins Student Speaker Contest
Zone-Level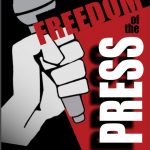 Congratulations to Freshman Zoe Osborn for winning the Lions Club Student Speaker Contest at the "Zone" level on Saturday, March 2. The topic was 'Freedom of the Press: What Does It Mean?' The final contest will be held at the council of governors meeting in June.  The Student Speaker finalist can earn over $30,000 in education scholarship.
The purpose is to encourage and support development of public speaking as a critically important leadership skill. Participants research the topic, organize the presentation, and then deliver to a supportive audience.
"The Lions Club Student Speaker Contest helped me develop skills in writing in a powerful yet concise way," says Zoe. "I think that lots of students have thoughts on subjects–such as freedom of the press–that are relevant and helpful to today's society. This contest provides a platform to help spread our ideas."
Barry Bialkoski, District Governor  of 4C-2 District  notes that "students have really responded well to the topic 'Freedom of the Press what does it mean?'" He adds, "These contests help train the students to be active leaders by learning to speak in public."
Sponsored by The California Lions Club. Lions Clubs International is a non-profit worldwide association of 1.5M people with one common purposeful theme of community service. Visit http://md4lions.org/student-speakers-contest.
NPA is a public charter school. As an International Baccalaureate World School chartered through the Humboldt County Office of Education, NPA is devoted to providing a respectful and inspiring learning environment in which academic achievement and responsible citizenship are valued equally.
---

The Oresteia by Aeschylus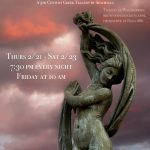 Murder. Revenge. Is it ever justified?  Powerful and tragic, the Greek play The Oresteia by Aeschylus examines when individuals take the law into their own hands. Directed by Jean Bazemore. Acted by NPA Young Actors Guild.
---

Elegant French Dinner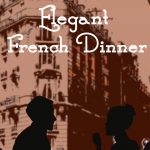 Artwork by Mikayla Collins
A Benefit for NPA International Travel
Saturday February 9 6pm
Sequoia Conference Center
901 Myrtle Avenue Eureka
The annual French Dinner is an opportunity to share NPA's emphasis on intercultural exchange and to raise funds for travel scholarships. The event features a multi-course gourmet French meal, prepared by NPA staff and parents and served by NPA students. Auctions, raffle and dancing!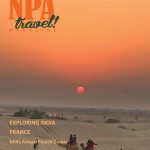 NPA Travel Magazine for every guest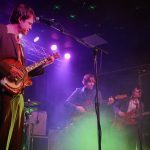 Gypsy Jazz by the Absynth Trio
---

School Trip to Iceland and Sweden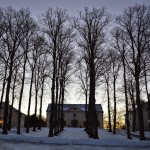 Students participating in this school trip will explore Iceland and Sweden, including a week at NPA sister school Biskops Arno on an island outside Sockholm.
---

Secret Snowflake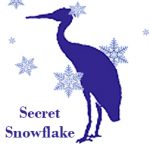 Caroling, lunch provided by families, and gift exchange!
What you can do:
Bring a dish on Friday at 8:30 or between 11 and 12 in the Social Hall.
Freshman families: main dish
Sophomore families: side dish
Juniors families: a dessert
Seniors families: a beverage
Help set up in the morning or clean up after lunch
---

Winter Celebration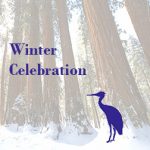 Fun Winter Celebration on Tuesday, December 11th, at 7 PM in the Sanctuary. Incredible art on display from our Visual Arts students, musical performances by the Breadsticks and the NPA Student Choir, and news from the Head of School and the Parent Council.
What you can do:
Bring a small dessert. Or just come and join the cheer!
---

Watch this 30-second video to hear
THANK YOU in a new language
Host an exchange student.
Have your student travel.
Happy Thanksgiving!