Congratulations, Amaya!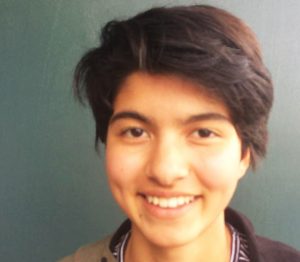 Congratulations to NPA Junior Amaya Bechler for being nominated State Finalist at the Humboldt County Fair. Amaya was one of 18 students selected out of over 300. She won first place in her category, Life Sciences.
Her project is titled "How does Spartina Densiflora affect Bird Use of Salt Marsh?" An avid birder for the last several years and a self-driven student, Amaya was empowered to "figure out the project by myself." "Birds are so accessible," she points out.  Her research done at the Arcata Marsh and other marshes reveals a sobering statistic: unrestored marshes (where invasive grass has not been removed) see 80% less birds than restored marshes.
Amaya also received awards from the California Association of Professional Scientists and the Redwood Audubon Society. She will represent Humboldt County at the State fair in Los Angeles in early May.

---
 

Giraudoux's The Madwoman of Chaillot

- The madwoman considers the fate of Paris together with her companions.
The Northcoast Preparatory Academy, an International Baccalaureate World School chartered through the Humboldt County Office of Education, was founded in 2000 to create a respectful and inspiring learning environment in which academic achievement and responsible citizenship are valued equally. The school's curriculum is based on confronting primary source documents, critical thinking, opportunities for independent and collaborative investigation in the sciences, national and international travel, musical and dramatic performances, community service, analytical and creative writing, and university-level courses.
NPA students are active learners eager to discover more about all aspects of the world they live in, who value citizenship and service to others, and who, rather than simply trying to succeed in the society that they have inherited, seek to play an active role in solving its problems and to thrive in the process of doing so.