As an IB school with a strong emphasis on the performing arts, NPA educates its Young Actors Guild with a performance of a different play every year.
---

NPA Young Actors' Guild Presents
'The Hamlet Question'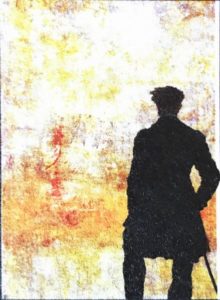 Gist Hall, Humboldt State University
337-339 Laurel Dr, Arcata
January 30, 31 and February 1 at 8pm
$15 for general admission and $10 for students/seniors
Inspired by the students' energy in questioning how to be: how to rise and act for what you believe and what happens when you do not.
Performed by the NPA Young Actors Guild. Directed by Jean Heard Bazemore.
---
Why theatre education matters

Acting roles from different situations, time periods, and cultures promotes empathy, while the risk-taking of acting gives students a sense of confidence. Collaboration is key from stage design to on-stage performance.
Starting February 11, NPA Young Actors Guild Junior/Senior cast engages in intensive rehearsals of Aeschylus's The Oresteia at the Bayside Community Hall for performances February 21-23.