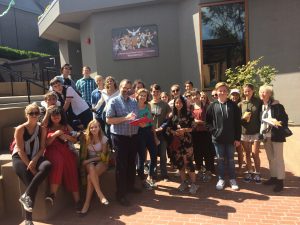 Recommended: three easy payments $133.34 each

Or pay the entire $400 amount at once


The NPA Parent Council listened to NPA families who asked that all grades go to the Ashland trip at the start of the school year in September. During the trip students attend three plays, participate in seminar discussions of topics drawn from the plays, and write reflective journals about their experiences. Students prepare for the trip by reading plays that they will see and studying historical events and contexts relevant to the productions.
"The budget is $48,000 by July 26. For this to work, we turn to NPA families to contribute $400 per student," says Eric Mikolai, President, NPA Parent Council. "Plan now and we'll succeed!"
 The trip allows students of all grade levels to interact with one another and provides new students with an opportunity to get to know their peers outside of the classroom.
---

Start your contribution now. 
Recommended: three easy payments $133.34 each

Or pay the entire $400 amount at once


Scholarship to help other students!


---
Questions?  Financial assistance?