Welcome to NPA!
Due to the recent rapid spread of the Omicron variant, the informational meeting for the high school has been moved to Monday, January 24th at 6pm in the sanctuary at the United Methodist Church in Arcata.
A Zoom link is available for those wishing to attend remotely. Please contact Keta Paulson at kpaulson@northcoastprep.org for the Zoom link or regarding any questions you may have.
---
May 19-22
The Young Actors' Guild Presents
'Choices'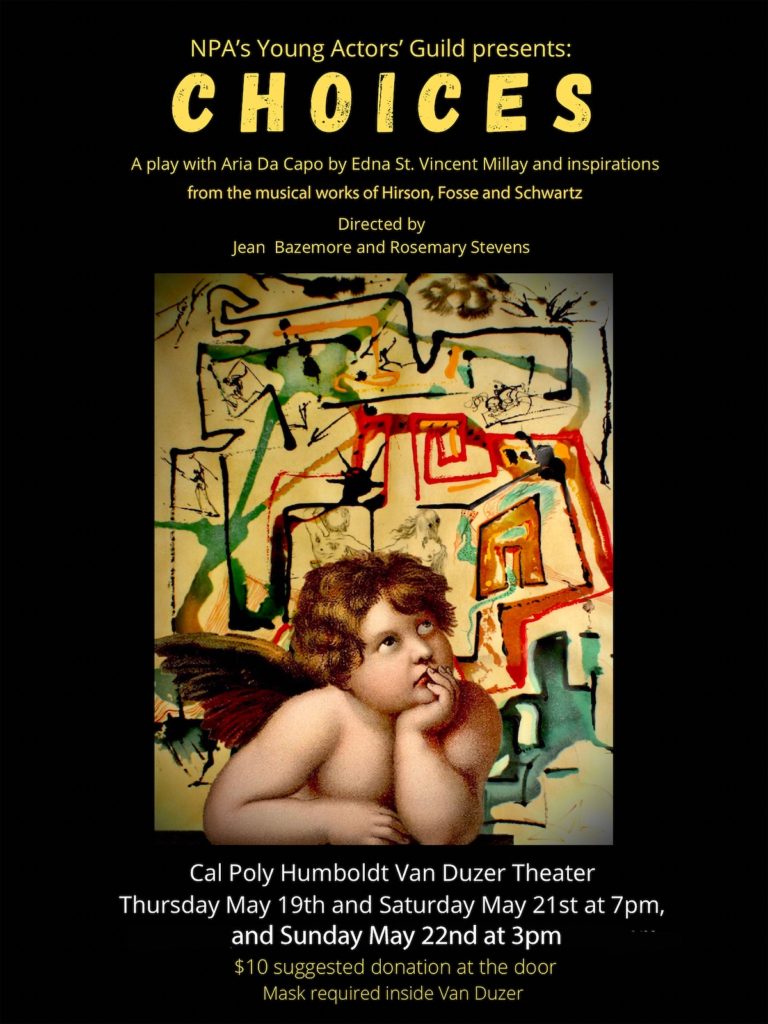 Van Duzer Theater at Cal Poly Humboldt
May 19, 7:00pm
May 21, 7:00pm
May 22, 3:00pm
---
 

Giraudoux's The Madwoman of Chaillot

- The madwoman considers the fate of Paris together with her companions.
The Northcoast Preparatory Academy, an International Baccalaureate World School chartered through the Humboldt County Office of Education, was founded in 2000 to create a respectful and inspiring learning environment in which academic achievement and responsible citizenship are valued equally. The school's curriculum is based on confronting primary source documents, critical thinking, opportunities for independent and collaborative investigation in the sciences, national and international travel, musical and dramatic performances, community service, analytical and creative writing, and university-level courses.
NPA students are active learners eager to discover more about all aspects of the world they live in, who value citizenship and service to others, and who, rather than simply trying to succeed in the society that they have inherited, seek to play an active role in solving its problems and to thrive in the process of doing so.