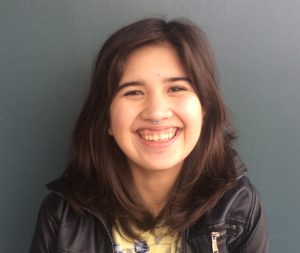 Northcoast Preparatory Academy (NPA) is proud to announce that Sophomore student Acacia Castillo won the Humboldt County Poetry Out Loud contest. On March 10, traveled to Sacramento for the State Finals. She performed her last poem on the floor of the California Senate Chamber at the State Capitol Building, with state senator Mike McGuire and other representatives watching in admiration
Poetry Out Loud awakens in high school students the confidence to make themselves heard through the use of art, a most powerful tool. "I believe poetry out loud is important as an outlet for students to find their voice and as a tool to help students find meaning and personal connection in poetry they might have never found before. It is an avenue for uplifting youth voices in an otherwise adult-dominated art form and giving students an introduction into the hope and support that is created in poetry communities across the country," says Dylan Collins, Humboldt County Poetry Out Loud Poet Coach.
"I like being on stage and going out there," explains winner Acacia Castillo. "I was nervous, but it's good to overcome stage fright, and I was very motivated because I feel strongly about poetry."
NPA has participated in Poetry Out Loud for years. For Arny King, NPA History Instructor, it's all about "the intersection between poetry and performance that is uniquely suited to NPA's strengths in writing and the performing arts." There is also long term benefit, as King points out: "The skills acquired from Poetry Out Loud contests pay dividends in college, the work force, and beyond."
NPA is proud of Acacia worked hard to represent NPA and Humboldt County.
Poetry Out Loud is an initiative of the National Endowment for the Arts, administered statewide by the California Arts Council.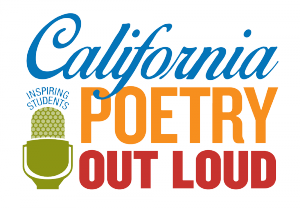 ---

Freshman Alex named
Humboldt County Youth of the Year
Congratulations to NPA Freshman Alex Riggs, named Humboldt County Youth of the Year by the Boys and Girls Club of the Redwoods.  Alex will represent Humboldt County at the Twitter Headquarters in San Francisco on March 7 for the Regional Finals.
Youth of the Year is a leadership program developed by Boys & Girls Club of America to "foster a new generation of leaders, fully prepared to live and lead in a diverse, global and integrated world economy."
Alex Riggs is deeply committed to restorative justice and is a leader in the Boys & Girls Club Humboldt County Teen Court program. "My vision for America's youth is more Teen Courts and the application of restorative justice in a broader fashion," she explains. "Restorative justice in its simplest form is a type of justice that aims to help reconstruct the offenders' bonds with the community and/or victim(s) — an essential step towards a happy and free life. Restorative justice is very important for people of all ages but it is key for juveniles, as teenagers are still growing."
NPA is proud that Alex will represent Humboldt County at the upcoming Youth of the Year Regional Finals in San Francisco on March 7.
---

The Oresteia by Aeschylus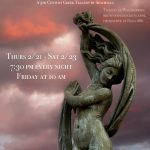 Murder. Revenge. Is it ever justified?  Powerful and tragic, the Greek play The Oresteia by Aeschylus examines when individuals take the law into their own hands. Directed by Jean Bazemore. Acted by NPA Young Actors Guild.
---

Elegant French Dinner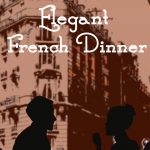 Artwork by Mikayla Collins
A Benefit for NPA International Travel
Saturday February 9 6pm
Sequoia Conference Center
901 Myrtle Avenue Eureka
The annual French Dinner is an opportunity to share NPA's emphasis on intercultural exchange and to raise funds for travel scholarships. The event features a multi-course gourmet French meal, prepared by NPA staff and parents and served by NPA students. Auctions, raffle and dancing!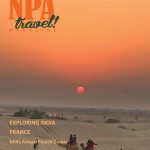 NPA Travel Magazine for every guest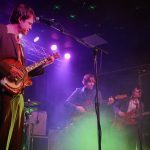 Gypsy Jazz by the Absynth Trio
---

School Trip to Iceland and Sweden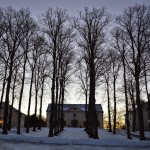 Students participating in this school trip will explore Iceland and Sweden, including a week at NPA sister school Biskops Arno on an island outside Sockholm.
---

Secret Snowflake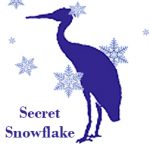 Caroling, lunch provided by families, and gift exchange!
What you can do:
Bring a dish on Friday at 8:30 or between 11 and 12 in the Social Hall.
Freshman families: main dish
Sophomore families: side dish
Juniors families: a dessert
Seniors families: a beverage
Help set up in the morning or clean up after lunch
---

Winter Celebration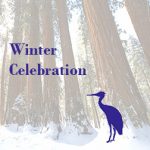 Fun Winter Celebration on Tuesday, December 11th, at 7 PM in the Sanctuary. Incredible art on display from our Visual Arts students, musical performances by the Breadsticks and the NPA Student Choir, and news from the Head of School and the Parent Council.
What you can do:
Bring a small dessert. Or just come and join the cheer!
---

Watch this 30-second video to hear
THANK YOU in a new language
Host an exchange student.
Have your student travel.
Happy Thanksgiving!